Our Services
---
Talent Resourcing Solutions
Explore RPO and Managed Services in more detail and learn how our outsourced recruitment solutions can change the way you recruit your permanent and contingent workforce for the better. We understand recruitment strategy is never 'one-size-fits-all', which is why our solutions are completely bespoke to your business requirements.
Through our RPO service we will become an integral part of your in-house recruitment team, working under your brand and rapidly responding to the challenges you face. Whether you're looking for support with your entire talent acquisition strategy or just one element of your recruitment process, we have the skills and experience to deliver.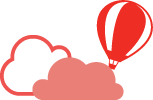 Strategic Consulting
Our expert consultants independently evaluate every element of the talent acquisition process and enable our clients to transform their recruitment teams into world-class resourcing functions. We will also benchmark your current performance against industry best practice to give you a clearer idea of your position within the sector. From our insights, we can advise you on the most suitable recruitment models that seamlessly align to your internal recruitment processes.

 Recruitment Training
Discover our range of recruitment training workshops designed for in-house recruitment and HR professionals to enhance their recruitment effectiveness and change the way they resource for the better. The world of recruitment is constantly changing, particularly with the introduction of new technologies. Training is vital to ensure that internal teams continue to attract and source the highest quality talent, whilst also maintaining your employer brand. We will ensure that you best practice is embedded across the recruitment lifecycle and that you are making the best use of the technology available to you.