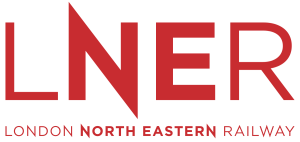 LNER is the rail company that operates the East Coast mainline having taken over from Virgin Trains in June 2018. LNER have ambitious plans to change the face of train travel and are committed to creating a service everybody loves. They are also focused on ensuring employees are proud to work for LNER and that their local communities continue to flourish.
Background
In March 2020, Omni was selected to provide a scalable resourcing solution to support with the recruitment of trainee train drivers nationwide from a talent pool of internal employees and external applicants, over a 6 week period. LNER were looking for a partner who could not only telephone interview a large volume of applications but also create and implement a behavioural questionnaire and scoring matrix to ensure the very best talent was selected.
Approach
Project Planning – Omni created a project plan and appointed a dedicated Project Manager to en­sure availability of resources and successful delivery of the service.
Resource Transformation – Process design – Spending time on-site at LNER and speaking to various high performers currently in the role, enabled the Omni team to create a selection process based on agreed behaviours, values and competencies. This ensured the very best talent was selected against pre-determined criteria.
Interviewers – A team of 21 designated interviewers were assigned, in order to conduct trainee driver telephone interviews at volume.
Key Project Achievements
•Enabled LNER's internal recruitment team to work on strategic projects by providing valuable outsourced support.
•Implementation of competency interviews and scoring mechanisms.
•Over 1200 internal and external applicants processed
•Scalable off-site resource support which was able to ramp up during peak times and weekends.
•Improved quality of hire through revised selection process.
•Omni successfully implemented a clear and transparent scheduling process, including daily progress updates.
•Developed interview assessment packs in line with competency frameworks.
•Weekly MI reports created to ensure successful tracking of call volumes.
•Developed a deep understanding of company values.
•Provided a clear process from start to finish.
•Worked with LNER's existing ATS to ensure clear KPI tracking.