Contractors will drive a recovering economy
Coronavirus has massively impacted UK businesses, resulting in the government subsidising industry to the tune of £8bn through the job retention scheme alone. As the Chancellor, Rishi Sunak, considers how to taper these subsidies and turns his attention to powering the recovery of a battered economy, sizable challenges will remain, not least large-scale redundancies on the horizon.  
In April, British Airways announced a proposed restructuring and redundancy programme that could result in the loss of up to 12,000 jobs from its 42,000-strong workforce. Such headlines, coupled with the latest survey from REC and KPMG UK which highlighted that the drop in permanent placements in March fell at the steepest rate since 2009, confirms that the UK's pool of available talent is growing. 
The uncertainty around the rate at which the economy will recover (a sharp V shape highly unlikely) leads us to question the type of roles that will be available when the lockdown lifts.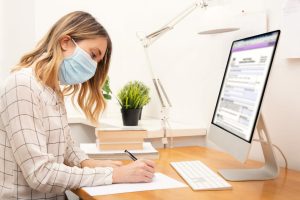 A Cautious Return 
COVID-19 has reinforced the need for robust business continuity planning in every organisation. Whereas business continuity was once considered a technology issue in the event of systems being down, there are now bigger questions to be answered. The most prevalent being, what happens if there's a second spike of coronavirus in six or 12 months? 
As a result, businesses are focusing on ways they can be flexible and agile long into the future. Having a multi-skilled team that can be redeployed into more critical areas of the business when required is an option for those looking to retain top talent. However, perhaps the most prevalent trend we're set to witness is an increased reliance on a flexible workforce , which can be scaled up and down in line with business needs. 
Contracting: The New Normal? 
Businesses will need to reposition themselves to have flexible, agile and resilient on-demand workforces at the core of future talent acquisition strategies. 
Such movement echoes the rise in contracting in the years following the 2008 financial crisis. With millions of permanent workers made redundant during the recession, as well as companies changing their recruitment strategies to hire temporary workers and contractors over permanent employees, high numbers of out-of-work professionals opted to become part of the gig economy. A study by the Office for National Statistics (ONS) showed that by the fourth quarter of 2019, there were more than 5 million self-employed people in the UK, compared to 3.9 million at the start of the financial crisis. 
CEO of contracting platform Contra, Ben Huffman, recently discussed our future of work in Forbes: "There is a fundamental shift to project-based employment, tricky at first, but long term will lead to a renaissance in how we work and enable all of us to achieve greater work-life balance. COVID-19 is an accelerant to a trend that has been long overdue." 
Contingent Workforce Strategy
With businesses relying on contingent resource to remain nimble, it's vital they have an effective strategy in place to ensure they're connected with the right talent when they need it. Omni RMS works with clients across a broad range of industries, and we apply our expertise to source contractors directly, in the most cost-effective way including services procurement via Statements of Work – something that will be key for every business as we emerge from lockdown and begin the road to recovery.