Managed Service Provider (MSP) Solutions
At Omni we believe that talent is everything and that the effective management of contingent labour is a vital part of any talent acquisition and workforce planning strategy.
But this isn't easy – not with the pressures on cost, management time and regulatory compliance amongst other things.
As an experienced Managed Service Provider, we bring control and visibility to the entire contingent workforce by:
*Embracing innovative technology combinations to streamline the process from order to off-boarding – minimising  risk and maximising compliance whilst saving time.
*Using data intelligently in the form of bespoke MI to control costs, optimise resources and inform decision making.
*Managing your contingent resourcing, consolidate your agency supply chain, standardising pay and charge rates to  reduce costs whilst maintaining high performance levels.
The main reasons to consider an Omni contingent workforce programme:
For all types of project work

Scalability and agility for your workforce

Interim cover for permanent employees

Planned and seasonal spikes in activity

And, importantly, for any unplanned spikes in activity

Solution for increasing workforce during a hiring freeze
Working in partnership
As a consultancy led business, we work with organisations to help them change the way they resource for the better. Fundamental to any contract mobilisation, we conduct a Resourcing Effectiveness Assessment, which enables us to review your process, people, costs, D&I and technology. This enables us to audit your current processes as they relate to contingent recruitment, benchmarking these against industry best practice, before agreeing a road map with you designed to drive the MSP and see it deliver identified improvements.
It is this combination of practical delivery and forward thinking which differentiates us from other MSP's that you encounter. We work in partnership with clients not at arms-length, ensuring they engage the best contingent talent available whilst looking to add value at every opportunity.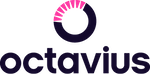 Omni has provided a successful and efficient managed service programme to Octavius Infrastructure (previously Osborne Infrastructure), over five years, to manage their contingent workforce. This has delivered significant cost savings for Octavius against prior spending on temporary labour and contractors. This was achieved by consolidating and optimising Octavius' agency supply chain under our managed service programme.
Omni was appointed the Resourcing Transformation partner tailoring our service to meet the varying needs of each Restore business whilst leveraging economies of scale and the benefits of process centralisation. Through our supply chain management channels, we have worked closely with supplier agencies to renegotiate fees, create a group wide contingent workforce PSL, compliance and ensuring the agencies on the PSL are completely embedded to the Restore brand.
Contact Omni today and find out more about our managed service provider (MSP) solutions: