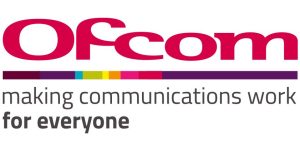 The Challenge
In 2020, the UK's communications regulator, Ofcom, was seeking an onsite Recruitment Process Outsourcing (RPO) provider to support its permanent and contingent recruitment strategy. With plans to open new offices and increase permanent headcount by up to 30% over a three-year period, alongside a need to compliantly manage its growing contingent workforce, Ofcom recognised the value an external partner could add to the internal hiring team.
The timing of the tender process presented an additional challenge, with the post-pandemic landscape creating both a desire for virtual hiring, assessment and on-boarding, and greater competition for key skills during the Great Resignation. This was further exacerbated by the skills required by the brand. With the Online Safety Bill introduced in the House of Commons in March 2022, Ofcom needed niche experts with the tech and compliance skills to deliver against new online regulatory responsibilities.
Some of the roles being created didn't exist in the same format anywhere else, opening up a number of hurdles related to skills identification and candidate engagement.  Underpinning the talent challenges of the organisation was a clear focus on defining and developing the brand's authentic equity, diversity, and inclusion (ED&I) culture in all candidate touchpoints.  


The Solution
Following a bid process, Ofcom appointed Omni in December 2020. Omni's solution needed to be able to pivot with the evolution of the employer brand and the broader market. In order to deliver this, a team of ten dedicated staff were brought onto the account.  During contract implementation, Omni conducted a Resourcing Effectiveness Assessment (REA) to analyse current hiring processes, benchmark what 'good' looks like and develop a priority roadmap for improvements. This assessment is reviewed each year to track progress.   Key actions delivered in the first year of the contract include: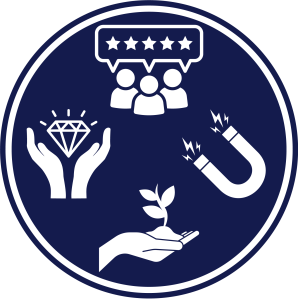 Employer Brand
The mobilisation of Ofcom's employer brand to strengthen its position as an employer of choice. This included building new recruitment campaigns, developing an improved on-boarding process, and streamlining the candidate experience overall alongside other internal functions and suppliers.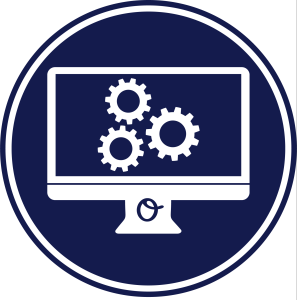 Systems Improvement
Omni created a live data dashboard to track diversity in applications, all data was anonymised to protect candidate identity; this tool enabled access to comprehensive and robust data demonstrating levels of diverse representation during the hiring process.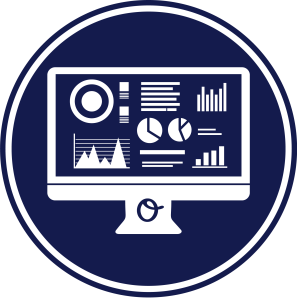 Reporting
Omni also worked with the Ofcom team to focus on building powerful data tools to ensure results are constantly being measured. This included the implementation of Workday to create a more consistent workflow and talent management process.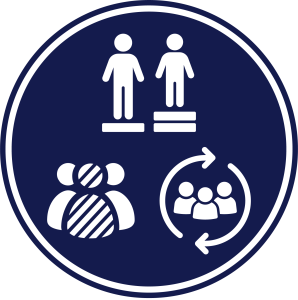 Equity, Diversity & Inclusion
Targets were set to improve diverse hiring actions
and tools such as 'Be Applied' were implemented to
remove bias in adverts and job descriptions.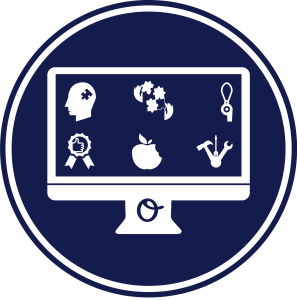 Career Hub
Ofcom also implemented a branded Online Career
Hub – designed and implemented by Omni – which
provided Managers with tools to support their
career development. 
Omni worked with the key stakeholders across the business to help them adapt and embrace the changes, but also ensured that the feedback from hiring managers within Ofcom was informing solutions during the implementation phase. This included hosting focus groups with key stakeholders in the organisation to identify and build solutions to any recruitment blockers.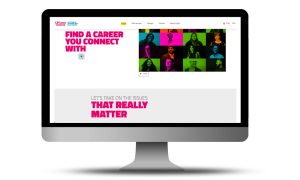 The Results
   A dedicated resourcing team was onboarded for Ofcom
   Time to hire reduced by 44% – down to just 47 days on average
  11% reduction in reliance on agencies (and subsequent savings on agency fees)
  Omni won the Onsite RPO In-House Recruitment Team award for our work with Ofcom

Client Feedback
"The industries we regulate are changing and we need to change with them. With the dedicated team at Omni we have developed an exceptional relationship with resourcing transformation sitting at the core of our partnership. We have been consistently impressed by the high quality talent they have helped us to recruit. What sets Omni apart is their commitment to building a true partnership, developing innovative and new ways of attracting talent and their understanding of our evolving business needs and culture and the impact this has on our people. Thank you to the team at Omni."
Kerri-Ann O'Neill, People and Transformation Director, Ofcom
"To be nominated for an award at this stage in the relationship demonstrates how well it's gone from our side. We chose to partner with Omni as it became apparent from the bid process that the firm could provide the personalised solutions that we needed. The fact that our Omni account director feels like part of our team rather than an external supplier really shows that the partnership approach works for us. We wanted candidates to feel that they were interacting with Ofcom and living the brand experience, no matter who they spoke to, and we have definitely achieved that. We have a seamless process between us as a talent team, Omni and our candidates. We're in a really challenging period and if we don't have that joined up approach with our hiring community, it's incredibly difficult to bring on board the capabilities we need for the future. In my opinion the level of personalisation of the services stands Omni out from the competition. We're not just another account and Omni doesn't just deliver transactional recruitment services; they offer end-to-end resourcing solutions and the results speak for themselves." 
Simon Martin, Head of Talent, Ofcom
To find out more click here to listen to Simon Martin from Ofcom and the Omni team being interviewed about our Onsite RPO In-House Recruitment Team award.