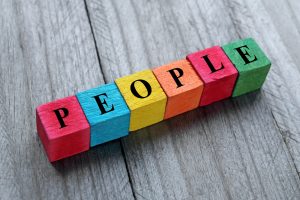 What is your organisation's number one asset – your brand, intellectual property, research and development? When we think about this question a bit more, there's an obvious answer – of course, your biggest asset is your people. So, it makes sense to then consider that one of the most important teams in your organisation is your resourcing/recruitment team. This is the team responsible for finding all the great individuals that make up the workforce of your organisation – your people, your number one asset.
Finding great people is becoming more difficult; the number of people looking for work is less, people are hesitant to change jobs, and competitor activity is high. So how can you ensure your resourcing team is working as effectively as they can and achieving success?
The first thing you can look at is how to measure the effectiveness of your resourcing strategy, this is a great way to report back to your stakeholders/directors on key strength areas, where you're successful, and highlight any gaps where you need some support. It's important to be mindful of the fact that success in your hiring process should be measured by more than just the usual KPIs of time-to-hire, cost-of hire, or the percentage increase in headcount.
An effective strategy is one that delivers a positive experience for all – including those who were unsuccessful in securing the job. It also measures how inclusive and diverse the process is, how well technology is adopted by candidates and hiring managers alike, and whether first offers are being accepted.
On a longer-term basis, an effective resourcing plan will provide lasting results and improve attrition rates, so it's important to track how you're performing throughout the candidate journey. You need to know what to measure and track, how you can do this and how your results compare against your competitors.
Why evaluation and assessment are essential for resourcing
While it may be a significant task, evaluating your resourcing effectiveness is critical.
There is the main consideration of the cost of a wrong hire to be mindful of. There's a wealth of data and analysis available around the financial implications of recruiting the wrong person, with one estimate suggesting it is around three times the salary being paid.
To put that into perspective, hiring someone for a role that pays £27k, who is wrong for the job, doesn't fit with the culture and leaves relatively quickly, could cost your organisation £81k. This includes the wasted recruitment time, costs, and onboarding investment.
However, there's also the disruption to your teams to factor in here. Aside from the time invested by individuals who are both involved in making hiring decisions, and onboarding the recruit, who then leaves, employees will also face picking up the additional workload while the hiring process starts again. This has a negative impact on team morale and your employee motivation and wellbeing.
The impact on your employer brand and reputation
Aside from the financial, resource and engagement impact that hiring the wrong person can have, an ineffective recruitment strategy also has a direct effect on the relationship an organisation has with external talent pools.
If improvements are not identified and implemented in the hiring process, there's also the potential for your employee value proposition (EVP) to be negatively impacted. It's all too easy in our highly connected world for a disgruntled candidate to be able to share their experience far and wide through social media or on Glassdoor.
As all hiring and HR professionals know, these negative reviews can have a lasting impact on future recruitment, with candidates often turning to online feedback to steer their decision around a job move. There is also the added issue of unsuccessful hires of today being potential recruits or customers of the future. If they have a negative experience they are unlikely to engage with the brand again, and recruitment process success levels will drop.
Measuring recruitment effectiveness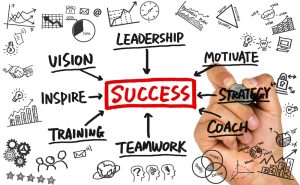 What impacts the success of any hiring strategy is complex and nuanced depending on your organisation, sector and people culture. However, we've always seen that improvements can be made, and it's important to constantly strive to better your recruitment activity, to ensure your engagement with potential new recruits is fully optimised. It's also great to be able to highlight these improvements in your stakeholder reports and demonstrate the results from all your resourcing team activities.
At Omni, we help clients understand where their processes can be improved through our Omni Resourcing Effectiveness Assessment (REA). The Omni REA is a proven methodology and framework which evaluates an organisation's end-to-end resourcing function across 16 key elements, and benchmarks results against best practice, derived from our own extensive research and partnership with the CIPD and their annual Talent and Resourcing Survey.
Our Omni REA provides you with a comprehensive analysis of each stage of the candidate journey to help improve your people strategy, with a detailed report for each of the areas where you're performing well and those in need of development. This also provides you with independent data and evidence to help you build your business case for change, if required.
Find out about more about our Omni REA here and how this could support you and your team in delivering success across your organisation.
And always remember how important you and your team are – you're responsible for your organisation's number one asset – your people.